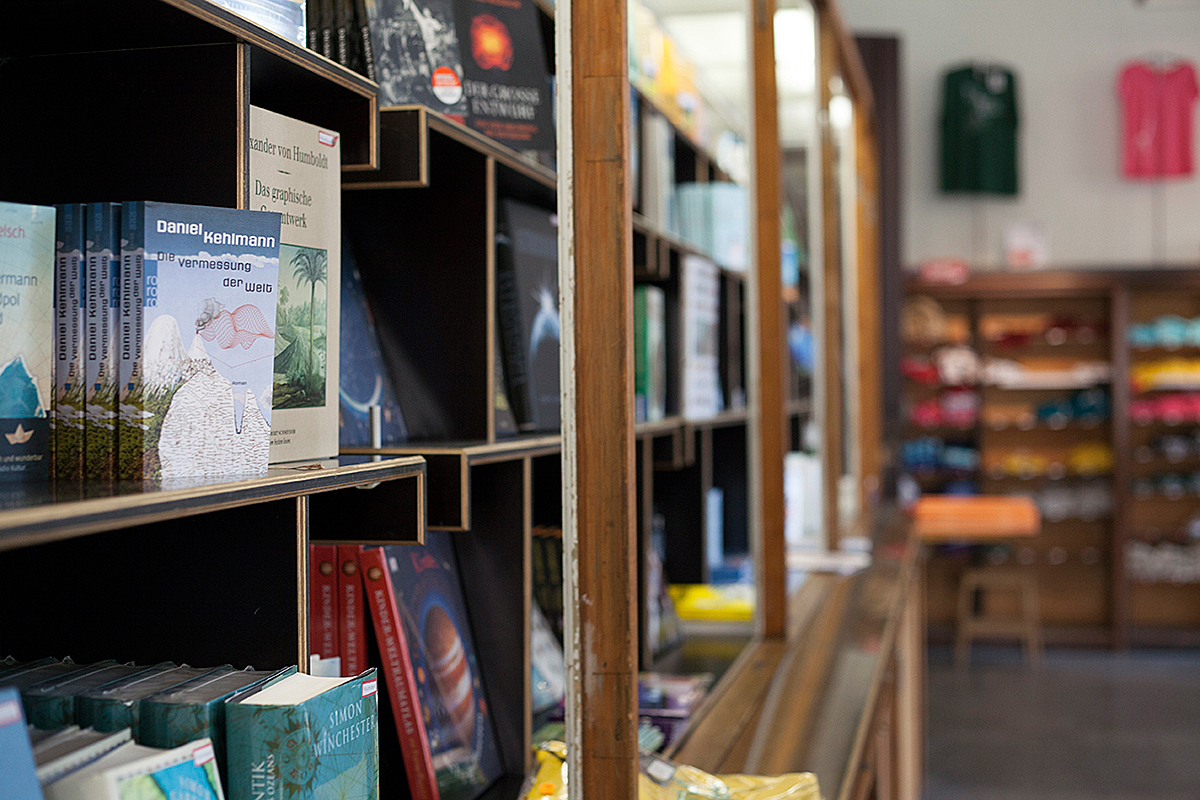 Back to top
Are you looking for a special souvenir of your visit to the Museum für Naturkunde? Or would you like to make a special present to your loved-ones?
On about 100 m², the shop offers a variety of books, toys, lab-kits, t-shirts and other science-related souvenirs and gifts.
The museum shop can be found online at: www.naturkundemuseum-shop.de
The museum shop is operated by the Humboldt-Innovation GmbH, which markets and commercialises resources and rights on behalf of Humboldt-Universität (HU); this includes trademarks or archives. In general, the commercialisation is accomplished by licensing or own entrepreneurial activity.
Books and publications
A selection of books, that were authored, published or produced at the Museum für Naturkunde:
The Nature of Things. Stories from a Natural History Museum.
Anita Hermannstädter, Ina Heumann, Kerstin Pannhorst
Design: Thomas Schmid-Dankward
Photography: Hwa Ja Götz and Carola Radke
Dietrich Reimer Verlag, 304 pages
ISBN 978-3-496-01651-9
available in German and English
Price: €29.90
Evolution in Action
Prestel Verlag, München, 270 pages
ISBN: 978-3-7913-6126-0
Price: €6.99
Klasse, Ordnung, Art – 200 Jahre Museum für Naturkunde
(Class, Order, Species – 200 Years of Museum für Naturkunde)
Ferdinand Damaschun, Sabine Hackethal, Hannelore Landsberg und Reinhold Leinfelder
Companion book to Special Exhibition: Class, Order, Species - 200 Years of Museum für Naturkunde
Basilisken-Presse, 334 pages
ISBN: 9-783941-365100
available in German only
Price: €29.95
Museum Guide
self-published, Berlin, 144 pages
Price: €9.95