Back to top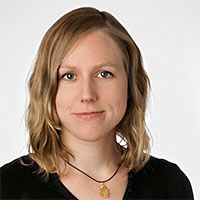 Fax:
+49 30 889140 - 8565
Museum für Naturkunde
Leibniz-Institut für Evolutions- und Biodiversitätsforschung
Invalidenstraße 43
10115 Berlin
Deutschland
Tasks
PhD student in the research group of Dr. Dieter Korn
Research assistant
Research interests
The role of hyperthermia in the end-Permian mass extinction
The aim of my project is to gain a better understanding of the biological response of ostracods to warming-induced stresses during the end-Permian mass extinction and Early Triassic recovery. My study includes isotope geochemistry using SIMS technology and assemblage analyses (changes in taxonomic diversity, morphological disparity, degree of endemicity, changes in size and shape etc.) of ostracod shells from the Julfa area (NW Iran).
The project is part of the DFG-Forschergruppe:
Temperature − related stresses as a unifying principle in ancient extinctions (TERSANE)