Back to top
Stephan Junker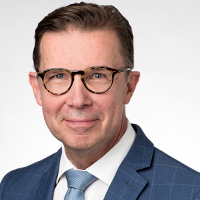 Tasks
Managing Director of the Museum
Publications
Junker, Stephan (2016). Fact Check. Annual Report 2015, Museum für Natukunde Berlin.
Junker, Stephan (2015). Managing change – a postscript. Annual Report 2014, Museum für Naturkunde Berlin.
Curriculum vitae
Dr. Stephan Junker
Stephan Junker is a lawyer as well as an experienced science manager. Since 2011 he has been Managing Director of the Museum. Until 2011 he worked as Deputy Managing Director at the Forschungsverbund Berlin e.V., where he had previously been leading the departments for external funding and human resources for several years.