Back to top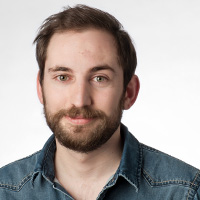 Fax:
+49 30 889140 - 8565
Museum für Naturkunde
Leibniz-Institut für Evolutions- und Biodiversitätsforschung
Invalidenstraße 43
10115 Berlin
Deutschland
Tasks
DFG PhD student in the research group of Prof. Jörg Fröbisch
Research
Publications
Verrière, A., Brocklehurst, N., & Fröbisch, J. (2016). Assessing the completeness of the fossil record: comparison of different methods applied to parareptiles (Tetrapoda, Sauropsida). Paleobiology, 42(4), 680–695.