Back to top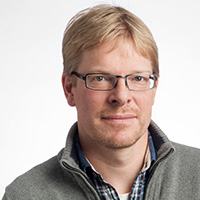 Fax:
+49 30 889140 - 8565
Museum für Naturkunde
Leibniz-Institut für Evolutions- und Biodiversitätsforschung
Invalidenstraße 43
10115 Berlin
Deutschland
Tasks
Research
Biomineralisation of the Brachiopod shell
Evolution and phylogenetic systematics of Brachiopoda with morphological and molecular methods
Taxonomy of brachiopods
Biogeography and diversity of thecideoid brachiopods
Species catalogue of recent brachiopods (worldwide)
Type catalogues of the collection Marine Invertebrates
History of the collection Marine Invertebrates
Publications (Selection)
Seidel, R. & Lüter, C. (2014): Overcoming the fragility – X-ray computed micro-tomography elucidates brachiopod endoskeletons. Frontiers in Zoology 11: 65. PDF
Passamaneck, Y.; Furchheim, N.; Hejnol, A.; Martindale, M.Q. & Lüter, C. (2011): Ciliary photoreceptors in the cerebral eyes of a protostome larva. EvoDevo 2, 6. Open Access: doi:10.1186/2041-9139-2-6 PDF
Hoffmann, J. & Lüter, C. (2010): Shell development in thecidellinine brachiopods with description of a new Recent genus. Special Papers in Palaeontology 84, 137-160.
Meixner, M.J.; Lüter, C.; Eckert, C.; Itskovich, V.; Janussen, D.; von Rintelen, T.; Bohne, A.V.; Meixner, J.M. & Hess, W.R. (2007): Phylogenetic analysis of freshwater sponges provide evidence for endemism and radiation in ancient lakes. Molecular Phylogenetics and Evolution 45, 875-886.
Lüter, C. (2007) Anatomy. In: Selden, P.A. (ed.) Treatise on Invertebrate Paleontology, part H: Brachiopoda, revised, Vol. 6 . The Geological Society of America and University of Kansas Press, Boulder and Lawrence. pp. 2321-2355.