Back to top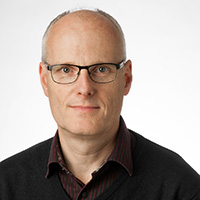 Fax:
+49 30 889140 - 8565
Museum für Naturkunde
Leibniz-Institut für Evolutions- und Biodiversitätsforschung
Invalidenstraße 43
10115 Berlin
Deutschland
Tasks
Curator of the mammal collection
Deputy Head of Science Programme Evolution and Geoprocesses
Research fields: Evolutionary ecology, behavioural ecology and population genetics
Research
Research interests
The general objective of my research is a better understanding of evolutionary mechanisms that lead to the differentiation of populations and eventually to speciation. I am particularly interested in selective forces affecting dispersal and in mechanisms that restrict gene flow among populations.

My empirical studies involve bats and grasshoppers especially in Palaearctic and Neotropic regions and combine different methodological approaches including behavioural, ecological, morphological and genetic techniques.
Research projects
DFG-Research Unit BATS (FOR 1508): Dynamically adaptive applications for bat localization using embedded communicating sensor systems
BMBF funded Research Network Sus100: Das Hausschwein: Gerichtete Selektion und Zeitgeschmack - Morphologie und Genetik über 100 Generationen
Network GENART – Funktionelle GENomik biologischer ARTbildung (Project leader and coordinator)
Cryptic species diversity and phylogenetic relationships in selected groups of bats
Behavioural ecology of bats
Speciation and sexual selection in acoustically communicating grasshoppers
Publications (Selection)
Günther, L., M.D. Lopez, M. Knörnschild, K. Reid, M. Nagy, F. Mayer 2016: From resource to female defence: the impact of roosting ecology on a bat´s mating strategy. Royal Society Open Science 3: 160503. doi: 10.1098/rsos.160503
Ripperger, S., D. Josic, M. Hierold, A. Kölpin, R. Weigel, M. Hartmann, R. Page & F. Mayer 2016: Automated proximity sensing in small vertebrates: desing of miniaturized sensor nodes and first field tests in bats. Ecology and Evolution: 6(7): 2179-2189. doi: 10.1002/ece3.2040
Berdan, E.L., C.J. Mazzoni, I. Waurick, J.T. Roehr & F. Mayer 2015: A population genomic scan in Chorthippus grasshoppers unveils previously unknown phenotypic divergence. Molecular Ecology 24: 3918-3930. doi: 10.1111/mec.13276
Mayer, F., D. Berger, B. Gottberger & W. Schulze 2010: Non-ecological radiations in acoustically communicating grasshoppers? In: Evolution in Action - Case Studies in Adaptive Radiation, Speciation and the Origins of Biodiversity (Glaubrecht, M. Hrsg.). Springer, Berlin Heidelberg. 451-464. doi: 10.1007/978-3-642-12425-9_21
Mayer, F., C. Dietz & A. Kiefer 2007: Molecular species identification boots bat diversity. Frontiers in Zoology 4: 4. doi: 10.1186/1742-9994-4-4