Back to top
Prof. Johannes Vogel, Ph.D.
Back to top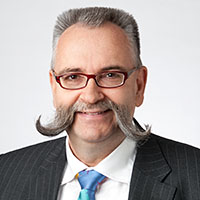 Fax:
+49 30 889140 - 8561
Museum für Naturkunde
Leibniz-Institut für Evolutions- und Biodiversitätsforschung
Invalidenstraße 43
10115 Berlin
Deutschland
Tasks
Leadership of the Museum für Naturkunde Berlin as its Director General
Representation in national and international fora
,
Research
Research interests:
Role of museums in science and society
Public engagement with science
National and international science policy
Biodiversity
Plant evolutionary biology

Research projects:
Big Lottery Fund, Changing Spaces: Open Air Laboratories (OPAL) grant, 15 partner organisations, http://www.opalexplorenature.org/
,
Publications (Selection)
Wheeler, Q.D., Knapp, S., Stevenson, D. W., Stevenson, J., Blum, S. D. , Boom, B. M., Borisy, G. G., Buizer, J. L., De Carvalho, M. R., Cibrian, A., Donoghue, M. J., Doyle, V., Gerson, E. M., Graham, C. H., Graves, P., Graves, S. J., Guralnick, R. P., Hamilton, A. L., Hanken, J., Law, W., Lipscomb, D. L., Lovejoy, T. E., Miller, H., Miller, J. S., Naeem, S., Novacek, M. J., Page, L. M., Platnick, N. I., Porter-Morgan, H., Raven, P. H., Solis, M. A., Valdecasas, A. G., Van Der Leeuw, S., Vasco, A., Vermeulen, N., Vogel, J., Walls, R. L., Wilson, E. O., Woolley, J. B. 2012: Mapping the biosphere: exploring species to understand the origin, organization and sustainability of biodiversity. Systematics and Biodiversity 10 (1). DOI: 10.1080/14772000.2012.665095
www.tandfonline.com/doi/full/10.1080/14772000.2012.665095

Ansell, S.W., Stenøien, H.K., Grundmann, M., Russell, S.J., Koch, M. Schneider, H., Vogel, J.C. 2011. The importance of Anatolian mountains as the cradle of global diversity in Arabis alpina, a key arctic–alpine species Annals of Botany 108(2): 241-252

Ansell, S.W., Stenøien, H.K., Grundmann, M., Schneider, H., Hemp, A., Bauer, N., Russell, S.J. & Vogel, J.C. 2010. Population structure and historical biogeography of European Arabidopsis lyrata. Heredity 105: 543-553, doi:10.1038/hdy.2010.10

Hunt, H.V., Ansell, S.A., Russell, S.J., Schneider, H. & Vogel, J.C. 2009. Genetic diversity and phylogeography in two diploid ferns, Asplenium fontanum subsp. fontanum and A. petrarchae subsp. bivalens, in the western Mediterranean
Molecular Ecology 18: 4940-4954

Frow, E.K., Ingram, D., Powell, W., Steer, D., Vogel, J. & Yearley, S. 2009. The Politics of Plants. Food Security: The Science, Sociology and Economics of Food Production and Access to Food. 1: 17-23
Prof. Johannes Vogel, Ph.D.