Back to top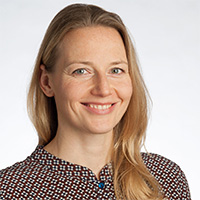 Fax:
+49 30 889140 - 8561
Museum für Naturkunde
Leibniz-Institut für Evolutions- und Biodiversitätsforschung
Invalidenstraße 43
10115 Berlin
Deutschland
Tasks
Research on marine mammals
Scientific fellow in the EU-Project SYNTHESYS (Acces and NA2)
Service for public education
Research

Research interests:
Evolution, Morphology and Diversity of marine mammals, especially of sea cows (Sirenia), but also whales (Cetacea) and seals (Pinnipedia)
evolutionary drivers for the secondary adaptations to life in the water
Taxonomy, phylogenetic systematics, Palaeobiogeography and Palaeoecology
Paläopathology and skeletal anomalies
Application of computed tomography (CT)

Research projects:
Revision of the Halitherium - species complex (DFG, PD Dr. Oliver Hampe)
Publications (Selection)
Voss, M. 2014. On the invalidity of Halitherium schinzii Kaup, 1838 (Mammalia, Sirenia), with comments on systematic consequences. Zoosystematics and Evolution 90(1): 87-93
Voss M. 2012. A new sea cow record from the lower Oligocene of western Germany: new indications on the skeletal morphology of Halitherium schinzii (Mammalia: Sirenia). Paläontologische Zeitschrift 86: 205-217.
Voss M, Asbach P, Hilger A. 2011. Vertebral anomaly in fossil sea cows (Sirenia, Mammalia). The Anatomical Record 294: 980-986.