Back to top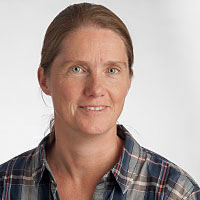 Fax:
+49 30 889140 - 8868
Museum für Naturkunde
Leibniz-Institut für Evolutions- und Biodiversitätsforschung
Invalidenstraße 43
10115 Berlin
Deutschland
Tasks
Research
The significance of ornithological collection of the MfN as a scientific collection and as part of our cultural heritage
Publications (selection)
Kulemeyer, C.; Asbahr, K.; Gunz, P.; Frahnert, S. & F. Bairlein (2009): Functional morphology and integration of corvid skulls - a 3D geometric morphometric approach. Frontiers in Zoology 2009, 6: 2.

Mlíkovský, J. & Frahnert, S. (2009): Type specimens and type localities of birds collected during the Eduard Eversmann's and Christian Pander's expedition to Bukhara in 1820–1821. Zootaxa 2297: 15-26.

Frahnert, S. & Buden, D.W. (2008): The Overlooked Collection of Ludwig Kaiser and a Little Known Report on the Birds of Nauru, Bulletin B.O.C. 128, 4: 60-63.

Ade, M.; Brüggemann, R.; Mess, A. & Frahnert, S. (2004): Organismische Biologie als Grundlage für die Bewertung von Umweltauswirkungen durch Eingriffe in die Landschaft. Pilotstudie mit Hilfe der Hasse-Diagramm-Technik. Z. Umweltchem. Ökotox. 16 (2): 105-112.