Back to top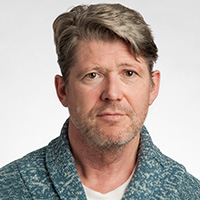 Fax:
+49 30 889140 - 8565
Museum für Naturkunde
Leibniz-Institut für Evolutions- und Biodiversitätsforschung
Invalidenstraße 43
10115 Berlin
Deutschland
Tasks
Head of stable isotope facilities at the Museum für Naturkunde
Research
Research interests
Research in the field of the use of stable isotopes in ecology and paleo-environments mainly in aquatic ecosystems
Research projects
Integrated Marine Biogeochemistry and Ecosystem Research (IMBER) participant in German Imber-project "GENESIS", funded by BMBF.
Publications (Selection)
Struck, U., Pollehne, F., Bauerfeind, E., and v. Bodungen, B., 2004a, Sources of nitrogen for the vertical particle flux in the Gotland Sea (Baltic Proper) - results from sediment trap studies: Journal of Marine Systems, v. 45, p. 91-101
Struck, U., Altenbach, A.-V., Gaulke, M., and Glaw, F., 2002, Trophic segragation of some Varanids (Reptilia: Varanidae) assessed by stable isotopes (15N, 13C): Naturwissenschaften, v. 89, no. 10, p. 470-473.
Struck, U., Emeis, K.-C., Voss, M., Krom, M. D., and Rau, G. H., 2001, Biological productivity during sapropel S5 formation in the Eastern Mediterranean Sea: Evidence from stable isotopes of nitrogen and carbon: Geochimica et Cosmochimica Acta, v. 65, no. 19, p. 3241-3258.
Struck, U., Emeis, K. C., Voss, M., Christiansen, C. C., and Kunzendorf, H., 2000, Records of southern and central Baltic Sea eutrophication in 13C and 15N of sedimentary organic matter: Marine Geology, v. 164, no. 3-4, p. 157-171.