Humans, animals and pathogens are in constant interaction with each other. New perspectives on this relationship are shown in comics that were created in a zine workshop at the Museum of Natural History in Berlin.
How are viruses transmitted? And what was the plague like back then? People, animals and viruses have always lived in networks. If the balance is upset, there are consequences: Plague, epidemics and new diseases arise. One current example is the rapid spread of influenza viruses or the novel coronavirus (Sars-CoV-19).
Making contagions understandable
Because they are invisible to humans, the workings of viruses are often difficult to understand. To change this, the virus comic Contagious Comics was created at the Museum of Natural History Berlin. Guided by a science journalist and comic-strip artist, amateur illustrators produced a comic strip with their own stories. All participants with different backgrounds had a common goal: they wanted to learn how to represent and share their subjects through pictures. The result is a Contagious Comic, which illustrates the science of infection in an individual way.
"Infectious diseases are inherently complex, disgusting, but above all one thing: super exciting. Comics or zines are ideal for presenting difficult topics in a simple way," says Caroline Ring, the head of the zine workshop. You can read the Contagious Comic here.
Comics for science communication
Zines - derived from magazines or fanzines - are small, handmade and photocopied publications produced by amateurs. They are a medium of communication that circulate within certain groups or subcultures and are used, for example, in protest movements such as in Hong Kong. They are an uncomplicated medium for visualizing, multiplying and sharing ideas.
"With their clear and pictorial language, comics are ideal for communicating science and research. In the experimental field, we are testing such new formats of research communication in order to enter into exchange and dialogue with the public," says Yori Schultka, coordinator of the Experimental Field for Participation and Open Science at the Museum of Natural History Berlin.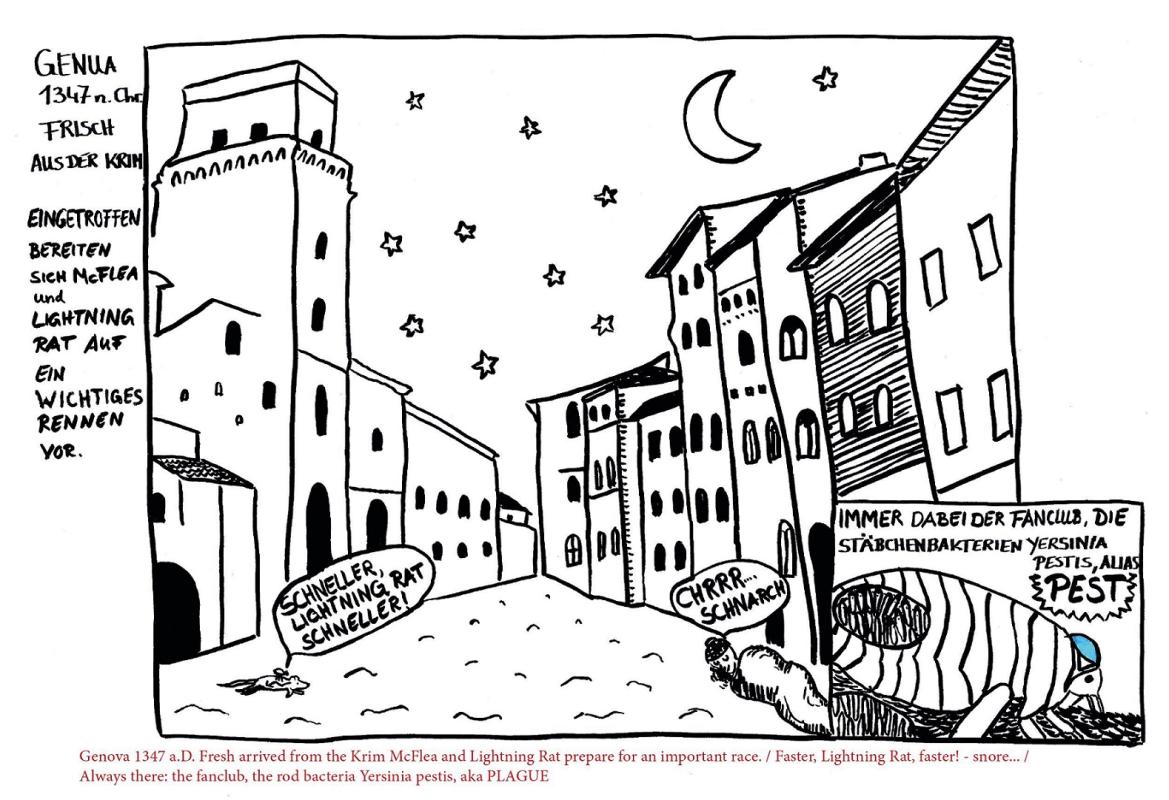 The zine workshop took place in 2019 as part of the project Coexistence - Contagious Cities in cooperation with the Wellcome Trust. Artists, scientists and citizens discussed the relationships between humans, animals and viruses.
By the way: The next zine workshop, this time on the bio-economy, will take place in August 2020. Registration will be possible here from the beginning of July.
Museum of Natural History detects oldest viruses
News from research: a team of researchers at the museum has discovered the oldest viruses in the world - on a lizard-like animal that lived 289 million years ago.