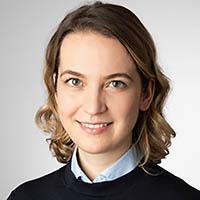 Tasks 

Research

Cultural History of Science
History of Behavioral Science, esp. »Forschungsstätte für Tierpsychologie«, head: Günter Tembrock
Media of Science
History of ›Useful Media‹, esp. Research Films

Publications

Articles (print and online)

»Gegenaufnahme. Blicke und ihre Stellvertreter in den Akten des MfS«, in Beate Absalon, Nina Franz, Andreas Gehrlach, Sebastian Köthe, Antonio Lucci und Stephan Zandt (eds.): Empfangen. Die andere Seite der Gabe. Berlin: De Gruyter 2023, p. 163–168.

»Bilder als Typen. Digitalfotografie der Fliege Marleyimyia xylocopae (2014)«, in Museale Reste (Bildwelten des Wissens 18), Nina Samuel and Felix Sattler (eds.) (Berlin: De Gruyter 2022), p. 92–98.

»Red Foxes in the Filing Cabinet: Günter Tembrock's Image Collection and Media Use in Mid‐Century Ethology«, in Berichte zur Wissenschaftsgeschichte 45, Issue 1-2, June 2022, p. 55–86.

Co-edited with Julia Bärnighausen: »Bilder der Natur. Eine Ordnungsgeschichte der Historischen Bildsammlungen des Museums für Naturkunde Berlin,«, in Ernst Seidl, Frank Steinheimer und Cornelia Weber (ed.): Eine Frage der Perspektive. Objekte als Vermittler von Wissenschaft. Beiträge zum Workshop des Zentralmagazins Naturwissenschaftlicher Sammlungen (ZNS) der MLU Halle-Wittenberg.  Halle, Oktober 14–15 2020, Martin-Luther-Universität Halle-Wittenberg. Berlin 2021 (Junges Forum für Sammlungs- und Objektforschung 5, ed. by Gesellschaft für Universitätssammlungen e.V.), p. 57–73.

»Le comportement et le dégoût,« in Emanuele Quinz (ed.): Le comportement des choses (Dijon: les presses du réel 2021), p. 260–265.  

»Kommentar,« in Andrea Allerkamp und Martin Roussel (ed.): Ethology. Claims and Limits of a Lost Discipline (Paderborn: Fink 2021), p. 267–275.

Co-edited with Tanya Goldman, Joseph Clarke, and Hongwei Thorn Chen (eds): »Teaching Nontheatrical Film and Media,« JCMS Teaching Media Online Dossier, JCMS 2021.

»Death Mask for a Fox,« in Anita Hermannstädter, Ina Heumann und Kerstin Pannhorst (eds.): Wissensdinge. Geschichten aus dem Naturkundemuseum. 2nd, rev. Edition (Berlin: Dietrich Reimer 2020), p. 192–193.

Co-authored with Julia Bärnighausen (eds.): »Images of Nature – Object Histories from the Historical Image and Document Collections of the Historical Division,« online publication, Museum für Naturkunde Berlin 2020.

Co-authored with Benjamin Schultz-Figueroa: »Mediating Disease: Scientific Transcriptions of COVID-19 into Animal Models,« in Pandemic Media: Preliminary Notes Toward an Inventory, edited by Laliv Melamed, Philipp Dominik Keidl, Vinzenz Hediger (Lüneburg: Meson Press 2020), p. 243–249.

»Der ›Verein für Museen‹ (1933–1957) – Gelehrte Fiktionen eines Biologen,« in Museales Erzählen, Ulrike Vedder, Johanna Stapelfeldt, Klaus Wiehl (eds.) (Stuttgart: Fink Verlag 2020), p. 297–318.

»Filmpräparate auf dem Messtisch – Der Meßkineautograph von Joachim Rieck,« in Scientific Fiction. Inszenierungen der Wissenschaft zwischen Film, Fakt und Fiktion. (Bildwelten des Wissens, Band 14). Claudia Blümle, Horst Bredekamp, and Matthias Bruhn (eds.), editor of this special issue: Luisa Feiersinger (Berlin: Akademie Verlag, 2018), p. 41–43

»Aesthetics of Protocol,« in Space for Visual Research Vol. 2, edited by Markus Weisbeck, Anna Sinofzik, and Adrian Palko (Leipzig: Spector Books 2017), p. 152–154.
German translation: »Ästhetiken des Protokolls«, in: Ein Archiv von Hitze und Kälte, edited by Janek Müller, Niklas Hoffmann-Walbeck (Kunstfest Weimar 2018), p. 109–114.

»Die Figur des Beobachters im Ministerium für Staatssicherheit,« in Medien der Bürokratie (Archiv für Mediengeschichte, Band 16) edited by Friedrich Balke, Joseph Vogl, and Bernhard Siegert (München: Fink 2016), p. 77–86.

Reviews

Review of Martin Böhnert: Methodologische Signaturen. Ein philosophischer Versuch zur Systematisierung der empirischen Erforschung des Geistes von Tieren, Paderborn: Mentis 2020, in Zeitschrift für Kulturphilosophie 2021/2, 2021, p. 189–191.

Rewiew of Christian Reiß: Der Axolotl. Ein Labortier im Heimaquarium 1864–1914, Göttingen: Wallstein 2020, in ISIS – Journal der History of Science Society (HSS), Issue 112, 2021/3, p. 616–617. 

Review of »Linda Waak: Der kleine Film: Mikrohistorie und Mediengeschichte.« Paderborn: Wilhelm Fink Verlag 2020, in MEDIENwissenschaft: Rezensionen | Reviews, 2021/1, p. 72–74.

Rezension of »Philipp Springer: Der Blick der Stasi. Fotografien aus dem Archiv des MfS.« Dresden: Sandstein Verlag 2020, in Fotogeschichte, Issue 159, 2021, p. 72–75.

Review of »Felix Lüttge: Auf den Spuren des Wals: Geographien des Lebens im 19. Jahrhundert.« Göttingen: Wallstein Verlag 2020, in Jessica Ullrich und Stefan Rieger (eds.): Tiere und/als Medien. Tierstudien 18/2020, p. 184–185.

Review of »Böhnert, Martin / Köchy, Kristian / Wunsch, Matthias (eds.): Philosophie der Tierforschung. 3 Bände.« Karl Alber. Freiburg/München, 2016–18, in Journal for General Philosophy of Science, 51(3), p. 503-506.

Review of »Carlo Thielmann: Tier und Film – Zur Modellierung anthropologischer Differenz.« Marburg: Schüren Verlag 2018, in MEDIENwissenschaft: Rezensionen | Reviews (2020/1), p. 68–70.