Listen to the beat of science! In the award winning Beats & Bones podcast, we open doors to our collection and research laboratories that are otherwise closed. Experts speak about everything from the realm of nature, from bees to Tyrannosaurus rex.
Beats & Bones is available on Spotify, Deezer, iTunes and everywhere else where you can listen to podcasts. Accessible also via our Data Portal.
The beat of science
Who knows our earliest ancestors were 480 million year old jawless fish? And how do you digitize 15 million insects?
In the Beats & Bones podcast, which is created as part of our cooperation with Berliner Sparkasse, you get an exclusive look behind the scenes. Collection halls with more than 30 million objects, state-of-the-art research laboratories, sophisticated methods for developing collections: experts from the museum answer questions about the diversity of nature, its research and preservation, the formation of the earth, climate change or insect extinction.
Beats & Bones complements the museum's series of events of the same name, with which we kicked off T. rex Tristan Otto's farewell weekend in January. 25,000 people came within three days, the queues longer than at Berghain. Guests danced to deep house under dinosaur skeletons, beats merged with bones. One visitor wrote on Facebook: "You bring science, youth, culture and art together. [...] You are breaking new ground and have understood social media and Berlin. We experienced so much diversity, respect and tolerance in one place under your roof today, it was unprecedented. There was dancing, laughing and above all talking. Hats off and lots more of it, please."
Beats & Bones was awarded the German Audiobook Award in the Best Podcast category in 2021 and the DigAMus Award in the Podcasts category in 2020.
Hosted by Lukas Klaschinski
Whether on TV, on the radio, in web formats or at events: Beats & Bones presenter Lukas Klaschinski is passionate about authentic stories. In his audio series 180 Degrees he meets people with an unusual lifestyle and keeps a close eye on social phenomena. Not only does he have a successful podcast himself, he also produces them with his production company Auf die Ohren GmbH and organizes podcast festivals. He studied psychology and comes from Berlin.
"For me as the host, it's like receiving private lessons from 380 experts from the museum. I can get rid of my questions, knowledge grows in me together with a greater awareness of what surrounds us all: nature in relation to me as a person."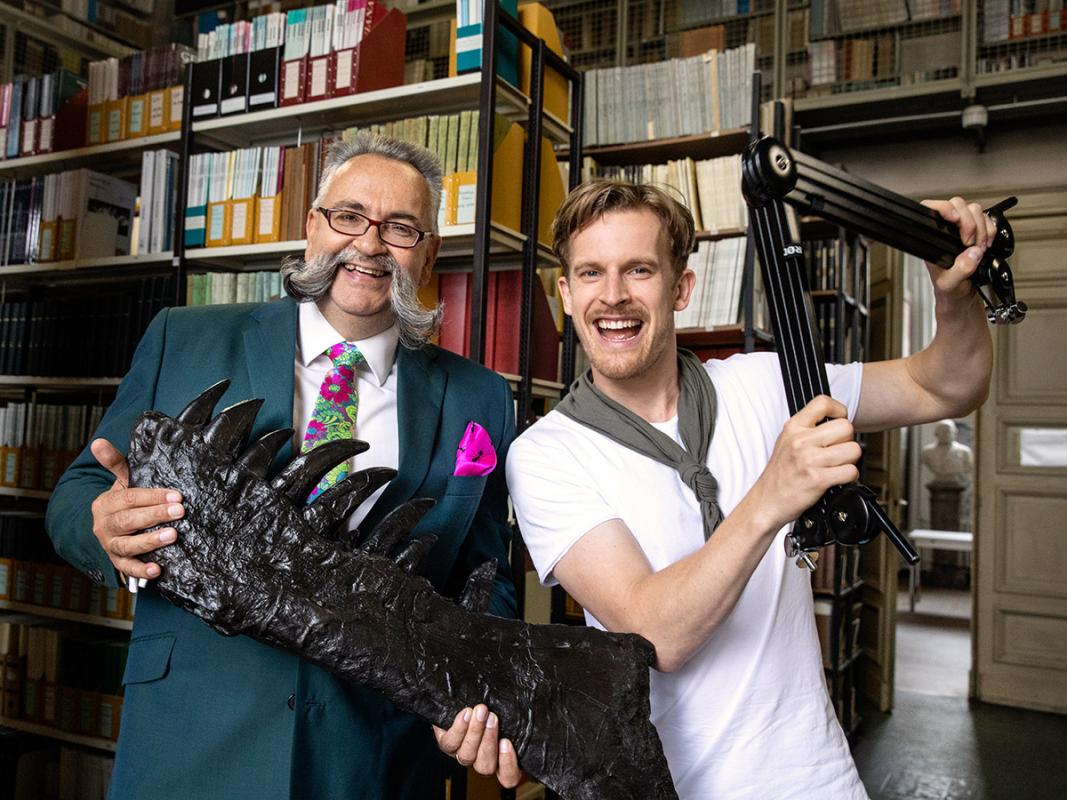 "Wissen schafft Durchblick"
Beats & Bones is created in cooperation with our main sponsor Berliner Sparkasse. Following the motto #WissenSchafftDurchblick, we work together to give broad sections of society insights into scientific and economic topics.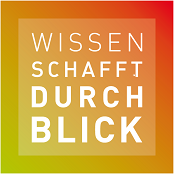 In cooperation with