The Berliner Sparkasse and the Museum für Naturkunde Berlin started a five-year cooperation on 1 July 2019. The common goal: to provide broad sections of the population with a clear view ("Durchblick") of scientific and economic topics - this is the motto of the cooperation projects. Last year, Berliner Sparkasse donated one million euros to the museum on the occasion of its 200th anniversary.
New "Durchblick" event series and podcast
From 2020 there will be a new series of events at the Museum für Naturkunde Berlin as well as a joint podcast. There are more than enough exciting topics for these formats: sustainable living in cities, artificial intelligence, research in times of fake news, data security, the change of the working world or the question whether we can survive without insects.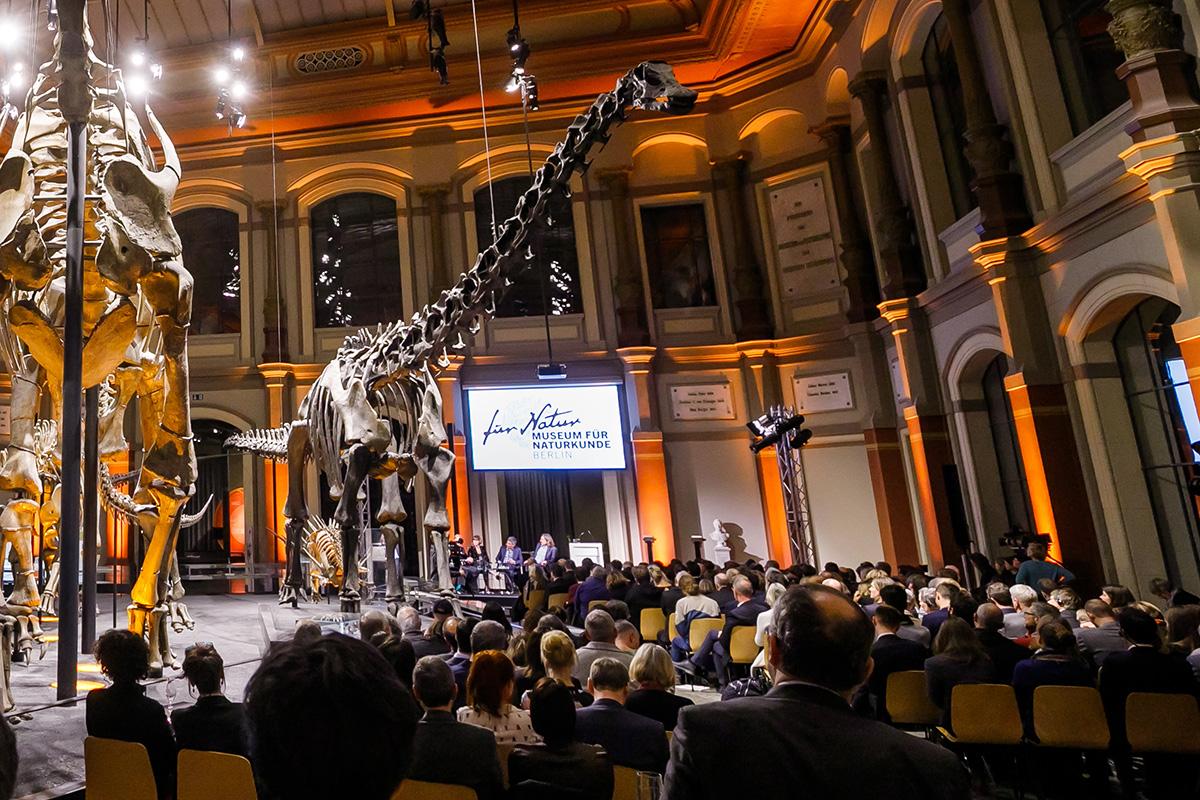 Wissenschaft im Sauriersaal
In addition, Berliner Sparkasse will enable the continuation of the successful "Wissenschaft im Sauriersaal" series from 2020. In the event format at the Museum für Naturkunde Berlin, the lecturers take the audience on a journey into foreign worlds, solve nature's riddles or illustrate abstract phenomena - comprehensibly and from the entire spectrum of life and natural sciences. The series of events that the Museum für Naturkunde Berlin and Humboldt-Universität zu Berlin have been organising since 2016 takes place eight times a year and is always fully booked.
Festival of Lights
For the first time, the Museum für Naturkunde Berlin took part in the Festival of Lights in 2019. Throughout the festival, the front of the museum was illuminated with an artistically designed video projection. Thousands of visitors were thrilled by the projection, which gave a brief insight into the collection, research and exhibition and whetted their appetite for more. It was therefore not surprising that many guests also took the opportunity to visit the museum and the events during the evening's special openings, such as the Food Market and the Night of the Open Doors.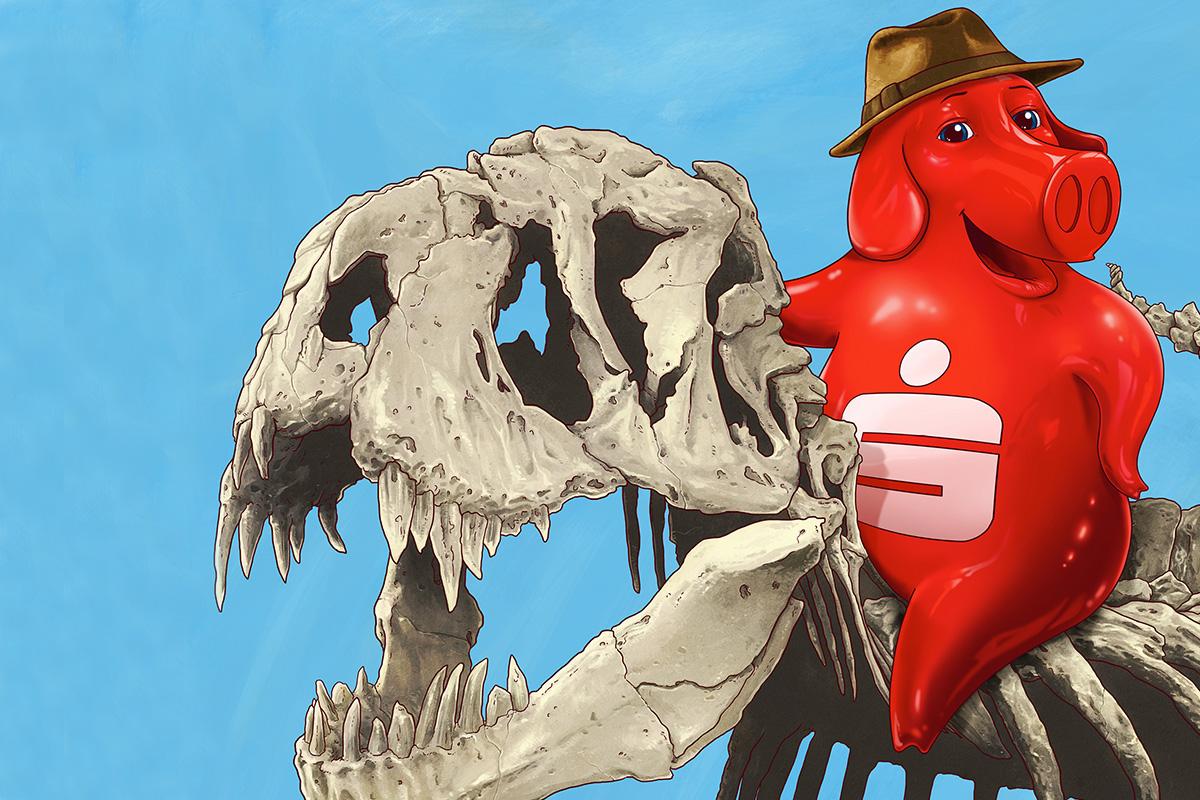 Free admission for all children
During the autumn holidays, Berliner Sparkasse hosted a large children's festival in the museum's exibitions rooms for the second time. 10,000 children and their families discovered dinosaurs, minerals and fascinating animals and are already looking forward to the next Children's Festival 2020.