Pollinator Pathmaker is a living artwork for pollinating insects by the artist Alexandra Daisy Ginsberg located on the forecourt of the museum. She invites us to look at the world from the viewpoint of pollinators and offers a unique opportunity to contribute to their conservation.
The Museum für Naturkunde Berlin is supporting LAS Art Foundation as the first international commissioner with the creation of Berlin's first Pollinator Pathmaker Edition, adapted to the climatic conditions of the German capital. The LAS Edition, the third in the Pollinator Pathmaker series, was planted in Berlin in spring 2023 and opened in June 2023. In addition, we will make the artwork accessible to everyone through numerous interdisciplinary activities, from education to citizen science.
The underlying basis for Ginsberg's pollinator-friendly garden artworks is a specially developed algorithm-based planting program that is freely available on the pollinator.art website. The algorithm works with a specially curated list of locally-appropriate plants, to create planting schemes that support the maximum pollinator species possible. Anyone interested can plan their own smaller DIY Edition of the artwork at home and actively take part in helping pollinators. Schools and community spaces can get involved too by filling in a short application form.
Schools  
Working together with Berlin schools, we will conduct an interactive educational program for pupils in the grades 5 to 8 in spring 2023. Our goal is to inspire young people to be sensitive to the ecological role of insects in general and pollinators in particular. Beyond sharing knowledge, we want to accompany the students through the building of standardized insect hotels for their existing school garden or creating their own DIY Edition of the Pollinator Pathmaker artwork according to the concept of Alexandra Daisy Ginsberg's pollinator.art tool. Through these projects, we will encourage the students to become active in the protection of pollinators outside of their school setting.
 
Citizen Science
The Museum für Naturkunde Berlin has been involved in many interdisciplinary Citizen Science projects over a number of years. Citizen science allows volunteers of all ages to be involved in projects together with researchers around the world. The common goal? Creating new knowledge! Citizen scientists work on research questions to help increase scientific knowledge for both science and society (see Weißbuch Citizen-Science-Strategie 2030).
The outreach program for Pollinator Pathmaker brings Citizen Science into focus. For example, after building an insect hotel, students at the collaborating schools will become Citizen Scientists by collecting standardized data on pollinators in their school's DIY Edition garden and in their insect hotel. Likewise, the participants in excursions through Berlin's urban nature and visitors to the LAS Edition in Berlin, will be able to offer their personal contribution to insect research and protection. The impact of their efforts will be made visible in theory and practice. 
Education Program
With Pollinator Pathmaker and the active support of various experts, we will offer a diverse range of guided tours, workshops and events on the topics of insects in the city, wild bee conservation and sustainable garden design from June 20, 2023.
Current offerings can be found on our events calendar. For other inquiries or special tours, feel free to contact us directly.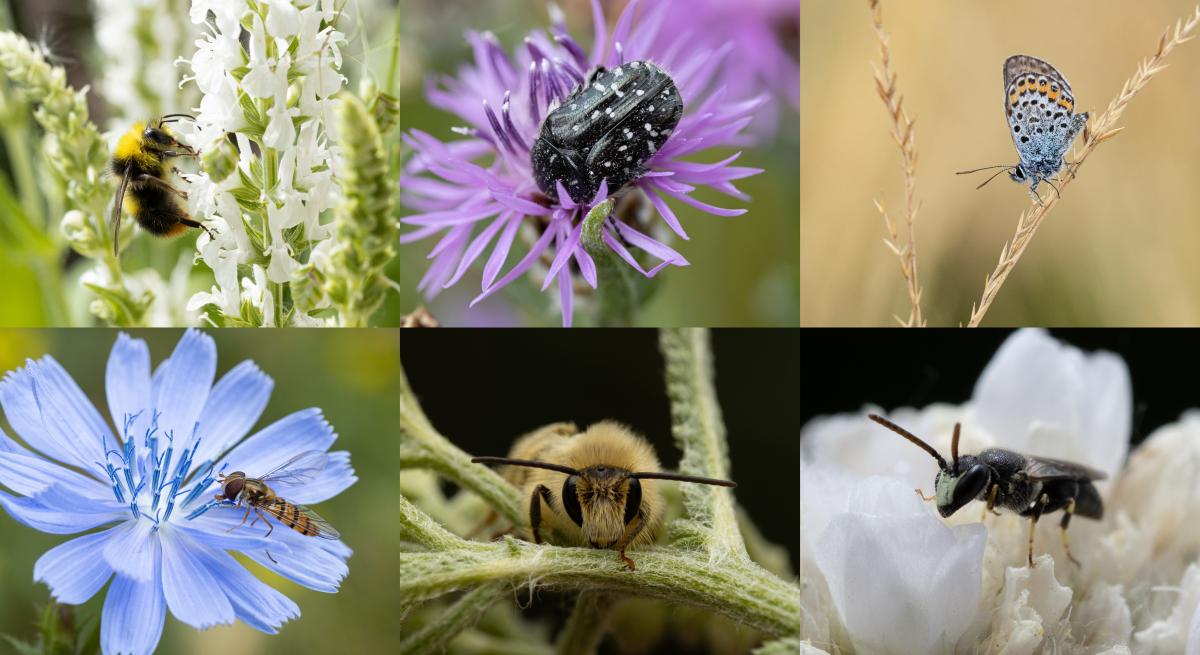 Collaboration with LAS 
We are fascinated by the unknown. Together with the art platform LAS, we want to stimulate new forms of science communication and explore alternative ways to engage with the public. Part of our collaboration is to make scientific findings tangible through focusing on the intersection of science and human experience.
The Anthropocene, a new era influenced by humankind, particularly needs for synergetic, interdisciplinary approaches to cope with the challenges of today and tomorrow. We want to support a new culture of knowledge and learning through a stimulating dialogue between two different forms of critical thinking: that of art and that of science.