Back to top
PD Dr. Florian Witzmann
Back to top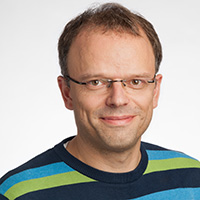 Fax:
+49 30 889140 - 8565
Museum für Naturkunde
Leibniz-Institut für Evolutions- und Biodiversitätsforschung
Invalidenstraße 43
10115 Berlin
Deutschland
Tasks
Curator of the fossil fish and amphibian collection
Chief editor of "Fossil Record", the palaeontological open-access journal of the Museum für Naturkunde
,
Publications (Selection)
Witzmann, F. & Werneburg, I. 2017. The palatal interpterygoid vacuities of temnospondyls and the implications for the associated eye- and jaw musculature. Anatomical Record 300: 1240-1269.
Witzmann, F. 2016. CO2-metabolism in early tetrapods revisited: inferences from osteological correlates of gills, skin and lung ventilation in the fossil record. Lethaia 49: 492-506.
Fröbisch, N. B., Bickelmann, C., Olori, J. C. & Witzmann, F. 2015. Deep-time evolution of regeneration and preaxial polarity in tetrapod limb development. Nature 527: 231-234.
Janis, C. M., Devlin, K., Warren, D. E. & Witzmann, F. 2012. Dermal bone in early tetrapods: a palaeophysiological hypothesis of adaptation for terrestrial acidosis. Proceedings of the Royal Society of London, Series B 279: 3035-3040.
Witzmann, F., Claeson, K. M., Hampe, O., Wieder, F., Hilger, A., Manke, I., Niederhagen, M., Rothschild, B. M. & Asbach, P. 2011. Paget disease of bone in a Jurassic dinosaur. Current Biology 21: 647-648.