Back to top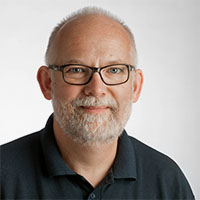 Fax:
+49 30 889140 - 8565
Museum für Naturkunde
Leibniz-Institut für Evolutions- und Biodiversitätsforschung
Invalidenstraße 43
10115 Berlin
Deutschland
Tasks
Research
Innerhalb der Herpetologie liegt meine aktuelle Forschung im Gebiet der Systematik und Biodiversitätsforschung mit Schwerpunkten in der Phylogenie und Taxonomie, der Faunistik und Biogeographie sowie der Gemeinschaftsökologie, vorrangig afrikanischer Amphibien und Reptilien. Mein Methodenspektrum deckt Bereiche sowohl der gängigen "traditionellen" als auch der "modernen" Arbeitsweisen ab (Morphologie/Anatomie, Genetik, Bioakustik, empirische und experimentelle Labor- und Freilandmethoden). Mich interessieren insbesondere die Klärung der Phylogenie und Taxonomie west- und zentralafrikanischer Amphibien. Meine systematischen und faunistischen Arbeiten haben, neben der Klärung taxonomischer Probleme, dabei zum Ziel, die Evolution der untersuchten Taxa, sowie deren aktuelle und vergangene Verbreitungsmuster zu verstehen. Meine Hoffnung ist es, diese Erkenntnisse letztlich auch nutzen zu können, um die Auswirkungen von Lebensraumveränderungen, inkl. des Klimawandels, auf Amphibien und Reptilien prognostizieren zu können und so zu deren langfristigen Erhaltung beizutragen. Vergleichend untersuchen meine Arbeitsgruppe und ich hierzu auch Amphibien und Reptilien in anderen Regionen der Erde (Europa, Mittel- und Südamerika, Madagaskar, Südostasien).
Publications (Selection)
Grözinger, F., Thein, J., Feldhaar, H. & Rödel, M.-O. (2014): Giants, dwarfs and the environment – metamorphic trait plasticity in the Common Frog. – PLoS ONE, 9(3): e89982. doi:10.1371/journal.pone.0089982.
Zancolli, G., Steffan-Dewenter, I. & Rödel, M.-O. (2014): Amphibian diversity on the roof of Africa: unveiling the effects of habitat degradation, altitude and biogeography. – Diversity and Distributions, 20: 297-308.
Barej, M.F., Schmitz, A., Günther, R., Loader, S.P., Mahlow, K. & Rödel, M.-O. (2014): The first endemic West African vertebrate family – a new anuran family highlighting the uniqueness of the Upper Guinean biodiversity hotspot. – Frontiers in Zoology, 11: 8. doi:10.1186/1742-9994-11-8.
Rödel, M.-O., Brede, C., Hirschfeld, M., Schmitt, T., Favreau, P., Stöcklin, R., Wunder, C. & Mebs, D. (2013): Chemical camouflage – a frog's strategy to co-exist with aggressive ants. – PLoS ONE, 8(12): e81950. doi:10.1371/journal.pone.0081950.
Adum, G.B., Eichhorn, M.P., Oduro, W., Ofori-Boateng, C. & Rödel, M.-O. (2013): Two-stage recovery of amphibian assemblages following selective logging of tropical forests. – Conservation Biology, 27: 354-363.
Channing, A., Rödel, M.-O. & Channing, J. (2012): Tadpoles of Africa – The biology and identification of all known tadpoles in sub-Saharan Africa. – Frankfurt Contributions to Natural History, Vol. 55, Edition Chimaira, Frankfurt/M., 402 pp.