Back to top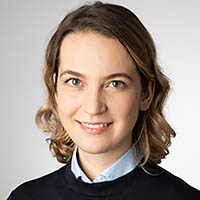 Fax:
+49 30 889140 - 8814
Museum für Naturkunde
Leibniz-Institut für Evolutions- und Biodiversitätsforschung
Invalidenstraße 43
10115 Berlin
Deutschland
Tasks
Research
Cultural History of Science
History of Behavioral Science, esp. "Forschungsstätte für Tierpsychologie", head: Günter Tembrock
Media of Science
History of 'Useful Media', esp. Research Films
Publications
Articles
»Der 'Verein für Museen' (1933–1957) – Gelehrte Fiktionen eines Biologen«, in: Ulrike Vedder, Johanna Stapelfeldt, Klaus Wiehl (Hg.): Museales Erzählen. Fink Verlag (forthcoming).
»Filmpräparate auf dem Messtisch – Der Meßkineautograph von Joachim Rieck« in: Scientific Fiction. Inszenierungen der Wissenschaft zwischen Film, Fakt und Fiktion. (Bildwelten des Wissens, Band 14). Claudia Blümle, Horst Bredekamp, and Matthias Bruhn (eds.), editor of this special issue: Luisa Feiersinger, Berlin: Akademie Verlag, 2018, p. 41–43
»Aesthetics of Protocol«, in: Markus Weisbeck, Anna Sinofzik und Adrian Palko (eds.): Space for Visual Research Vol. 2. Leipzig: Spector Books 2017, p. 152–154. German translation: »Ästhetiken des Protokolls«, in: Janek Müller, Niklas Hoffmann-Walbeck (eds.): Ein Archiv von Hitze und Kälte. Kunstfest Weimar 2018, p. 109–114.
»Die Figur des Beobachters im Ministerium für Staatssicherheit«, in: Medien der Bürokratie (Archiv für Mediengeschichte, Band 16). Friedrich Balke, Joseph Vogl, and Bernhard Siegert (eds.), München: Fink 2016, p. 77–86.

Reviews

Review of »Böhnert, Martin / Köchy, Kristian / Wunsch, Matthias (eds.): Philosophie der Tierforschung. 3 Bände«. Karl Alber. Freiburg/München, 2016–18. In: Journal for General Philosophy of Science (forthcoming).
Review of »Carlo Thielmann: Tier und Film – Zur Modellierung anthropologischer Differenz«. Marburg: Schüren Verlag 2018. In: MEDIENwissenschaft: Rezensionen | Reviews, online (forthcoming).