to
It will be "Legged!" at the Museum für Naturkunde. The new show of the scientific variety show Glitzern & Denken is dedicated to the most species-rich class of animals on our planet: insects. As different as they may look, they have a lot in common. The museum's collection itself includes 15 million insects, so you can learn some new and bizarre things about butterflies, beetles, bees and many other insects.
Glitzern & Denken combines art with science and underground with high culture - music, artistry and stories enter into a creative dialogue with science. In the museum's Experimental Field for Participation and Open Science, a space is thus created in which people from different backgrounds talk about science at eye level. At the center: fascination and curiosity for nature.
The project "Glitzern & Denken – das Wissenschaftsvarieté im Museum für Naturkunde Berlin" opens a new kind of dialogue between culture, science and society. Project partners are the Ensemble Salon Fähig and Wissenschaft im Dialog. The project is funded by the LOTTO-Stiftung Berlin.
Event information
On stage
Further show dates
Related Links
funded by: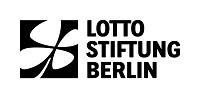 This event takes place within the BERLIN SCIENCE WEEK 2021