With #fürNatur digital we let you experience the Museum für Naturkunde Berlin with its collection of 30 million objects online, get excited about nature and participate in our research. Für Natur, for nature.
Virtual museum visit
Guided Tours on YouTube
In our Guided Tours, you can experience the museum and its collection from home. Accompany our guides on YouTube on a research trip through the exhibition!
YouTube playlist Guided Tours in English
Digital Guide
Our Digital Guide supplements your visit to the exhibition with the help of your own smartphone. No app is required to use it. Look forward to more than five hours of knowledge on your ear, which you can also access from home!
The content is available in eleven languages. An audio guide for children from the age of six years in German and English as well as a highlight tour in German sign language complete the offer.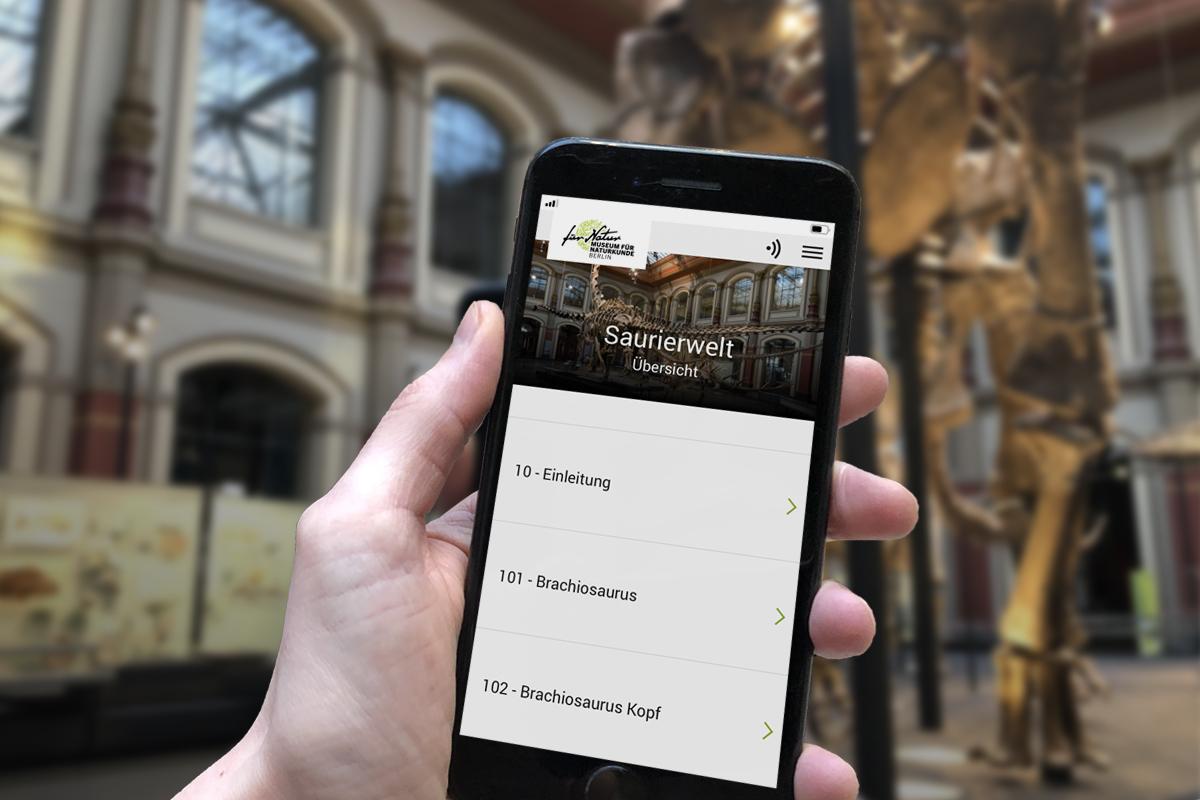 Parasites – Life Undercover digital
What does mouse urine have to do with evolution? Can walking barefoot be dangerous? Parasites – Life Undercover digital makes 25 exciting stories of our current special exhibition available digitally.
You can find the videos from the exhibition on YouTube.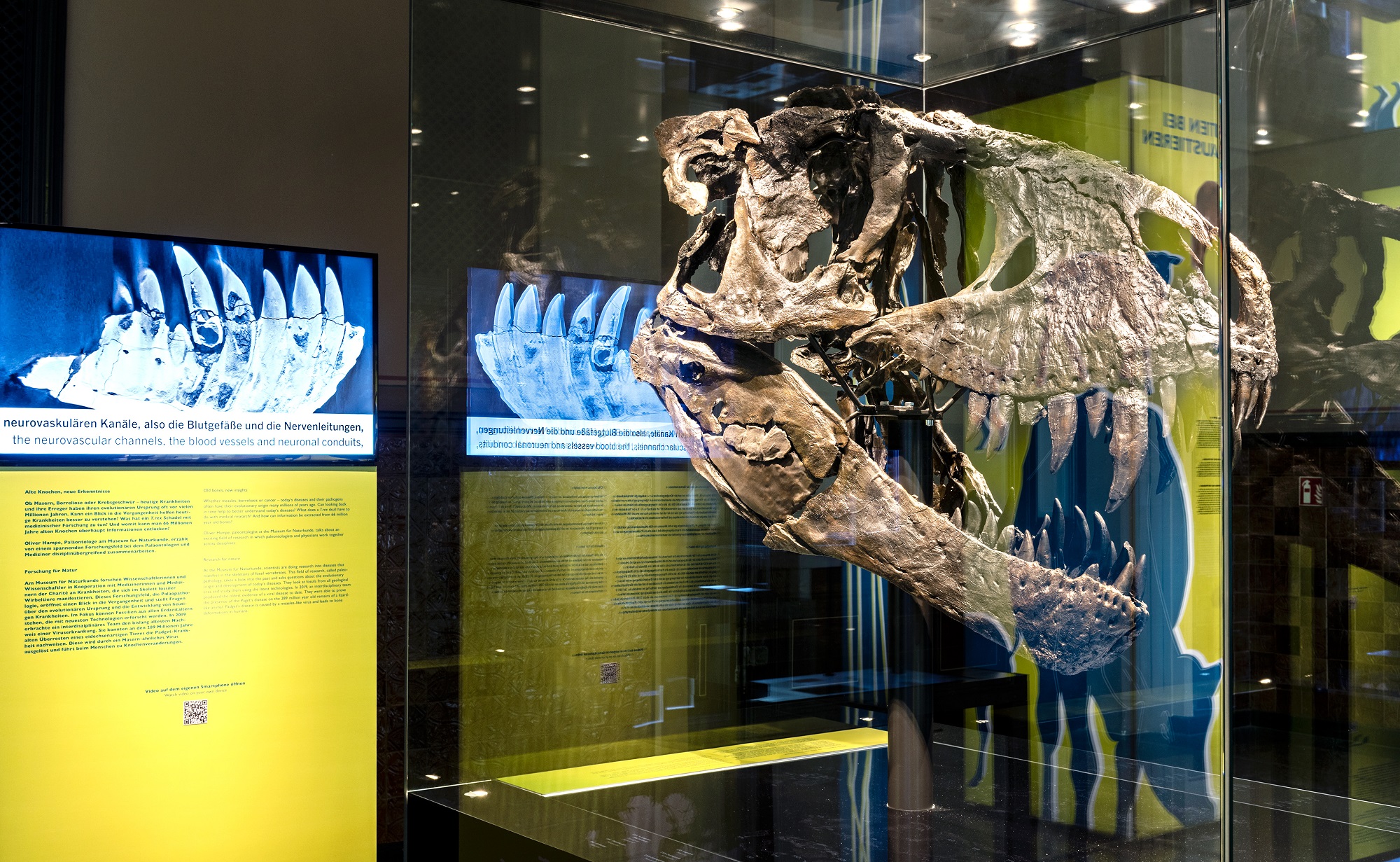 Digital Experimental Field
Our Experimental Field for Participation and Open Science tests new formats of research communication. Digital offers enable you to exchange ideas directly with researchers and to deal with science and the museum collection in a new way.
Science Communication Café: Host Franziska Sattler, who researched Tyrannosaurus rex Tristan Otto, invites you to talk about science in a cozy atmosphere over a cup of coffee each first Sunday of the month, in German or English. Live on YouTube, you can ask scientists from various disciplines your questions.
Glitzern & Denken – the scientific variety show: The Experimental Field is also the stage for a sparkling mix of music, artistry and scientific topics. Glittering & Thinking is co-developed and co-performed by artists and researchers. The recent show Slimy! handles the tribe of the molluscs, recording available on YouTube.
Current online events and workshops from the Experimental Field can be found in our event calendar. Recordings of past events are available on YouTube.
Google Arts & Culture
Also with Google Arts & Culture, you can visit parts of the museum virtually. Marvel at the diversity of nature on the digital Biodiversity Wall with around 3,000 prepared animal species or examinethe world's largest mounted dinosaur skeleton from a frog's perspective.
Discover Museum für Naturkunde Berlin via Google Street View (as of 2016)
Open collection
Data Portal for nature
Our goal is to make all 30 million objects in our research collection digitally available over the next ten years. From dinosaur bones to the smallest fly, researchers and all other interested parties from all over the world will be able to access information about our collection objects around the clock with just a few clicks.
In the newly developed Data Portal, among other objects, processed sound recordings of animal noises are waiting to be discovered. The Data Portal was published as a beta version and will be expanded both in terms of content and functions in the future. The aim is to provide all interested parties worldwide with simplified, digital access to our research collection.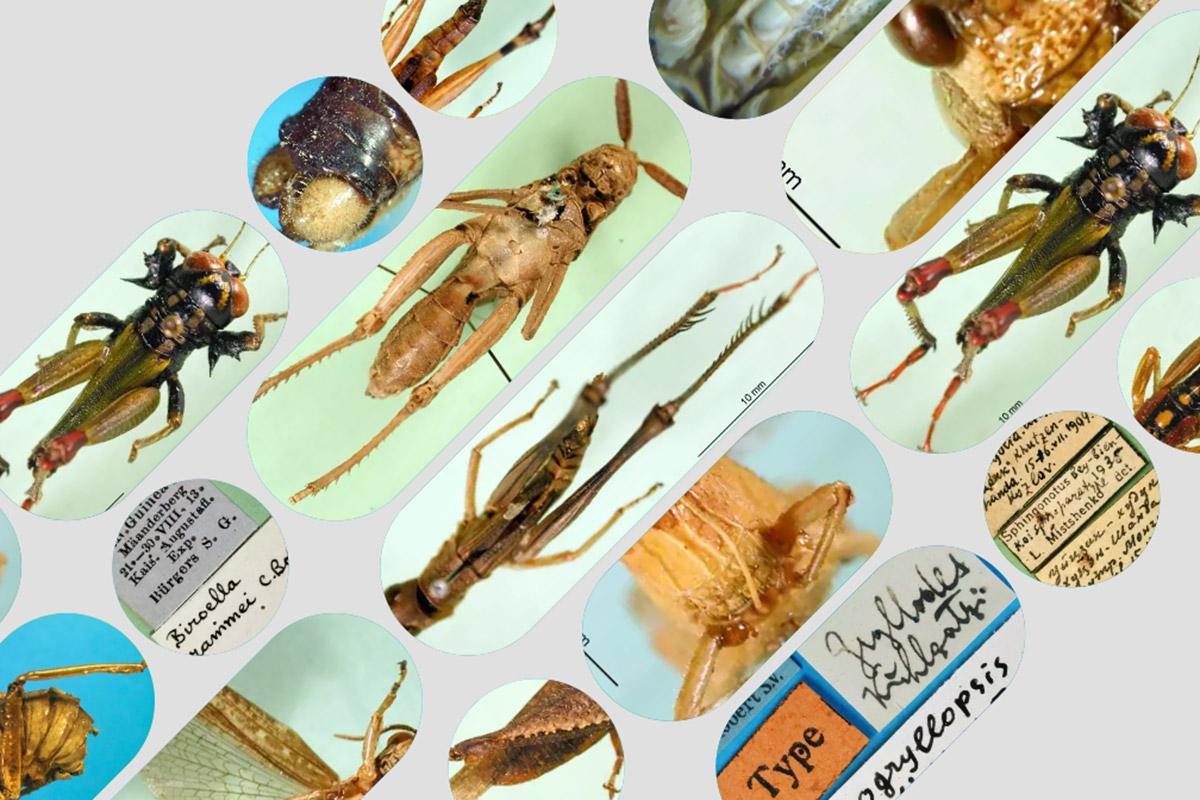 Bees & Bytes
You can support us in opening up the collection! In the Citizen Science project Bees & Bytes, you transcribe the labels of the bees from our collection online – for nature. Knowledge about the bees in our collection is particularly important with regard to research on bee and insect extinction.
Right next to the Dinosaur Hall, we are driving digital collection development in a pilot project, also with the help of the world's first 3D insect scanner. Due to the current protection and hygiene measures, this area of the exhibition is currently not accessible to visitors.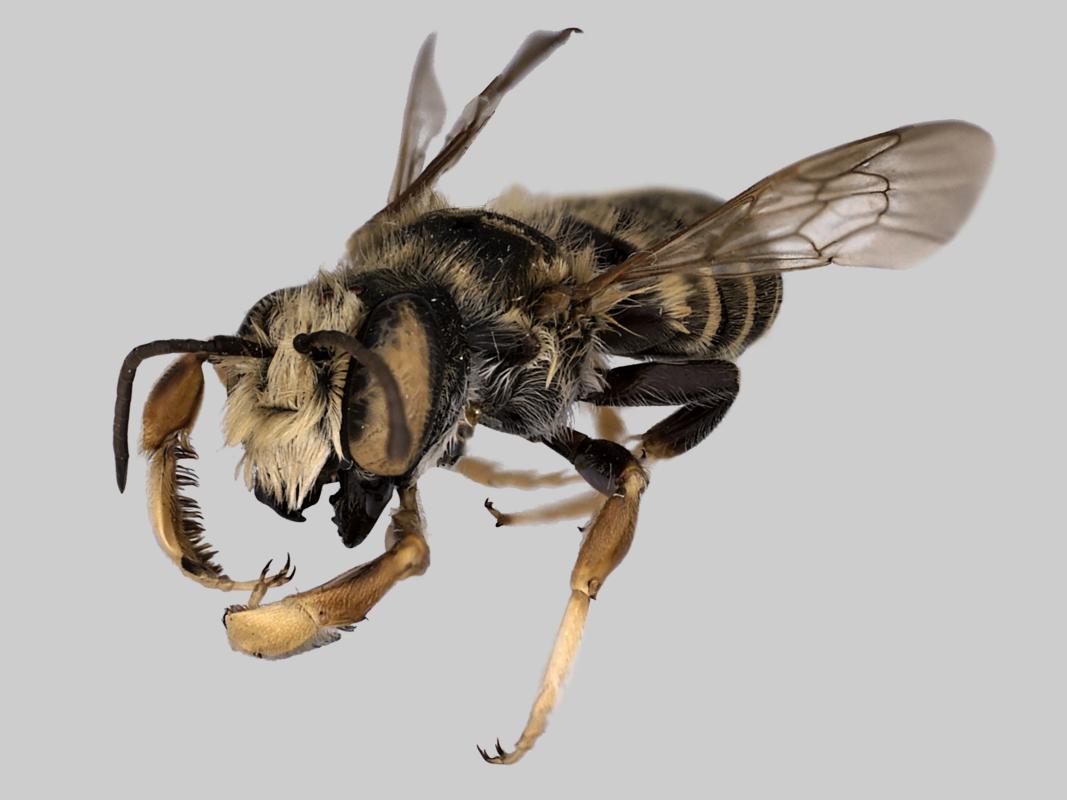 Cutting-edge research online
As the Leibniz Institute for Evolution and Biodiversity Research, we research the earth and life in dialogue with people. 
You can immerse yourself in research at the Museum für Naturkunde on our YouTube channel. Browse through our Science Navigator to find out more about current research projects. We also report on research at the Museum für Naturkunde Berlin, Leibniz Institute for Evolution and Biodiversity Research, in our Science Report (PDF).
Live from the Lab: Stories of Animal Ancestors
Have you ever wanted to travel back in time and understand how animal life came to be? This series might be your best chance. Join researchers as they ask the same overarching question: what did animal ancestors look like? Find the recordings "live from the lab" on YouTube.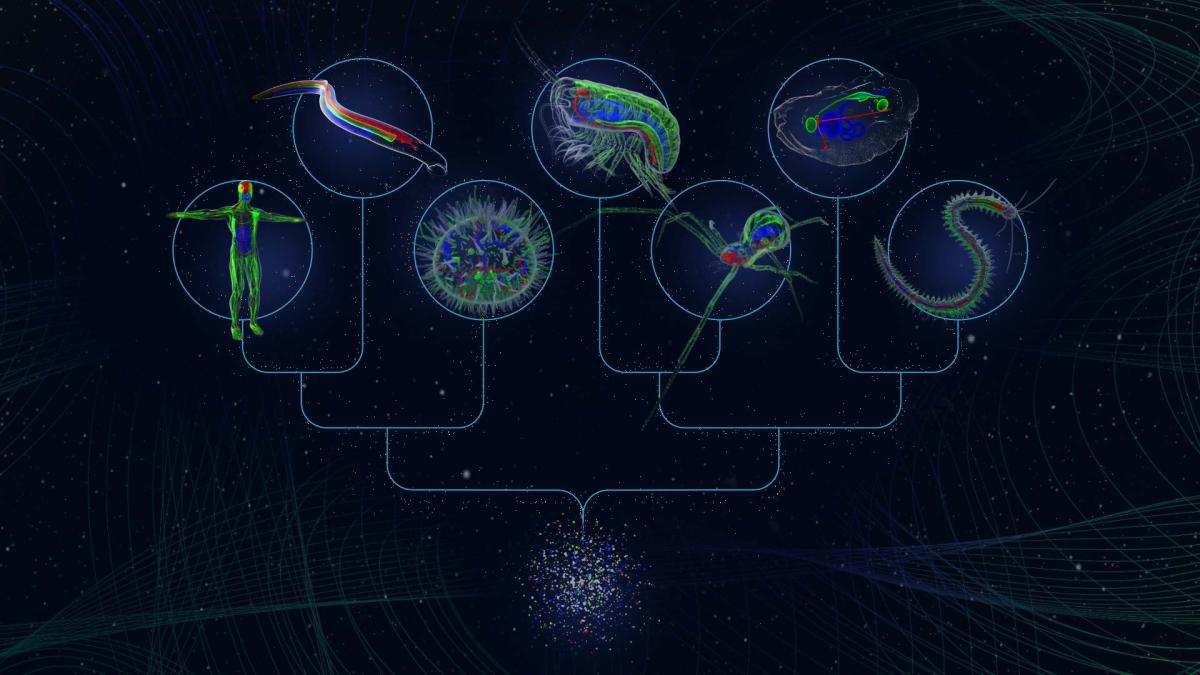 Open access science journals
Fossil Record: the palaeontological journal of the Museum für Naturkunde Berlin.
German Entomological Journal: research on systematics, taxonomy, phylogeny, comparative functional morphology and biogeography of insects.
Zoosystematics and Evolution: Life Science Journal on the diversity, systematics and evolution of all animal groups, except for insects.
Further digital offers for nature
#fürNatur digital: Family and children edition
Have a look at our digital offers for families and children on this page.
Species identification with the Naturblick app
Only conscious access to nature makes it possible to appreciate and promote it. Our free app Naturblick is your digital assistant for exploring the city's nature. Identify birds by recording their chirping or plants using image recognition and learn more about the diversity of species in Berlin and other major cities.
Download: Play Store (Android) • Apple Store (iOs) 
Digital exhibition ARTEFACTS
Our special exhibition ARTEFAKTE from 2018/19 is still available as a digital exhibition (desktop version, compatible with Windows 7 / 8.x / 10 64bits). How does our everyday life affect the plastic problem in the oceans? How do we deal sustainably with nature's resources? Based on the photographs by J Henry Fairs, ARTEFAKTE addressed pressing environmental issues and took a position against the legitimation of "alternative facts".
Collection meets (creative) industry
A bridge between research and business: In our media application laboratory, the Mediasphere for Nature, knowledge-based products and services were created in cooperation with companies from the media, creative and educational business:
The Animal Beatbox lets you create experimental compositions with audio files from our Animal Sound Archive.
With Snailsnap you can transform a selfie of yourself into digitized snails from our collection.
On the website of the Virtual Reality Experience Inside Tumucumaque from our cooperation partners IMF and Filmtank you can virtually immerse yourself in the nature reserve in northwestern Brazil. We supported the project with natural science expertise.
A barn owl from our bird collection was photogrammetrically recorded by the creative studio relative.berlin and digitally brought to life for a music video by the Swiss artist MONOH .