Back to top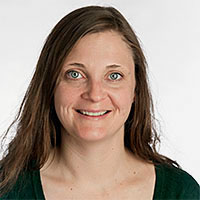 Fax:
+49 30 889140 - 8559
Museum für Naturkunde
Leibniz-Institut für Evolutions- und Biodiversitätsforschung
Invalidenstraße 43
10115 Berlin
Deutschland
Tasks
Biological Data Scientist in the department Science data management.
Publication, standardisation, and gobal linkage of research data; implementation and optimisation of MfNs Data Life Cycle.
Spokesperson Section C of the Leibniz Working Group Research Data ("AK Forschungsdaten").
Research
Information integration for the Center for Integrative Biodiversity Discovery (Link)
German Federation For Biological Data, GFBio
Distributed System of Scientific Collections (DiSSCo), Preparatory Phase (Link)
Publications (Selection)