This article was first published in our journal For Nature (issue 1/2019).
An open, digital collection is created
A flight of 12,000 kilometers to examine wasps: Akira Shimizu from Tokyo Metropolitan University is currently researching the mating behavior of a species of wasps (Pompilidae). He hopes that the specimens from the collection of the Museum für Naturkunde Berlin, impaled on needles, will provide information about anatomical peculiarities. The focus is on the massive legs of the males. Could they be an advantage in pairing? He is still evaluating his visit to Berlin.
If we were already in the year 2030, Shimizu could have saved the long way from Japan to the German capital and no CO2 would have been released into the air. Because the 30 million objects in the natural history museum will be digitized in the next ten years. Anyone can then call it up in a database from anywhere in the world. A huge challenge: The smallest objects are the size of a grain of dust, the largest are meter-high dinosaur fossils. Using various photo techniques, the insects and all other natural history objects, the tiny labels in Sütterlin script and QR codes, land in a database.
About ten percent of the collection is already in the database
"Generating big data with our natural history objects offers science numerous answers to current and future research questions," says Bernhard Schurian, who is responsible for digitization. "With high-resolution images and sometimes even 3D animations, everything can be seen down to the thinnest hair."
Zoom in, turn around, view from above or below: none of this is a problem. Around ten percent of 30 million objects have already been digitized. Now it's the turn of the rest.
With new technology, it will soon be possible to record 7,500 objects a day
But how do you digitize 30 million objects? "With assembly line technology, we will digitize up to 7,500 objects a day," says Schurian. Today, the digitization employees create around 500 objects a day. Only the particularly valuable type specimens on which a species is described for the first time will probably be digitized with the more complex 3D technology. For this, the museum received one of three existing DISC 3D scanners for insects worldwide.
People all over the world can benefit from freely accessible, digital and encyclopedic collections. "We are opening up our collection to everyone in order to make knowledge about nature accessible and to create space for innovation," says Frederik Berger, scientific director of collection digitization. "Medical research, the art or start-up scene in Berlin are already working with the collection and are being inspired by it."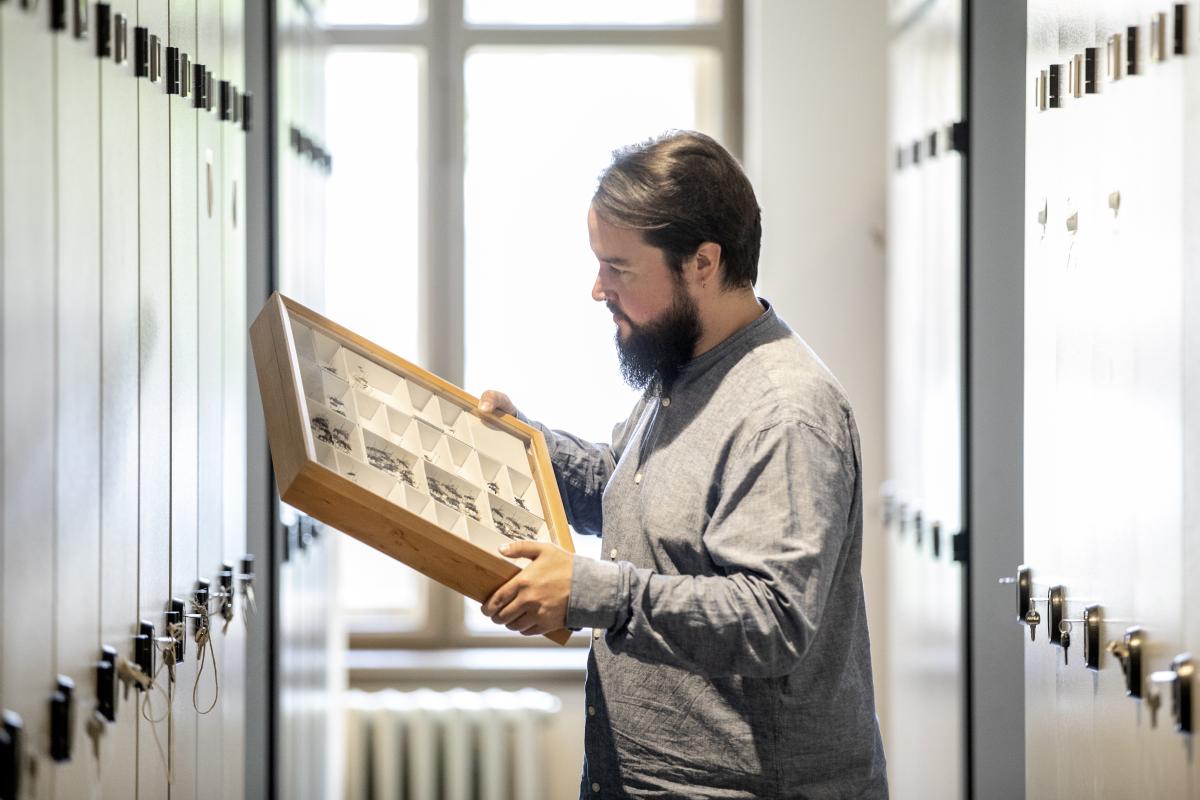 Text: Carmen Schucker
Fotos: Pablo Castagnola