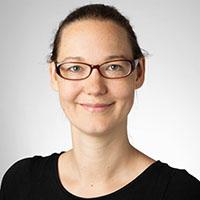 Area of responsibility

Head of Citizen Science division
Establishment of Citizen Science Competence Center
Research with and on Citizen Science

Current Projects

Completed Projects

Publications (Selection)

7. Moczek, Nicola, Silke Voigt-Heucke, Kim Mortega, Claudia Fabó Cartas, and Jörn Knobloch. "The contribution of European Citizen Science projects to the UN Sustainable Development Goals (SDGs)." Sustainability (in press)

6. Sturm, Ulrike, Silke Voigt-Heucke, Kim G. Mortega, and Alexandra Moormann. "Die Artenkenntnis von Berliner Schüler_innen am Beispiel einheimischer Vögel." Zeitschrift für Didaktik der Naturwissenschaften 26,1 (2020): 143-155.

5. Silke L. Voigt-Heucke, Stefanie Zimmer & Silke Kipper (2016). Does interspecific eavesdropping promote aerial aggregations in European pipistrelle bats during autumn? Ethology 122 (9), 745-757

4. Mathilde Bessert-Nettelbeck, Silke Kipper, Conny Bartsch & Silke L. Voigt-Heucke (2013). Similar, yet different: male reed buntings (Emberiza schoeniculus) show high individual differences in song composition, rates of syllable sharing and use. Journal of Ornithology; doi:10.1007/s10336-014-1052

3. Dina K.N. Dechmann, Martin Wikelski, H.J. van Nordwijk, Christian C. Voigt & Silke L. Voigt-Heucke (2013). Metabolic costs of bat echolocation in a non-foraging context support a role in communication Frontiers in Integrative Physiology 4: article 66.

2. Silke L. Voigt-Heucke, Michael Taborsky & Dina K.N. Dechmann (2010). A dual function of echolocation: bats use echolocation calls to identify familiar and unfamiliar individuals. Animal Behaviour doi:10.1016/j.anbehav.2010.03.025.

1. Dina K.N. Dechmann, Silke L. Heucke, Luigi Guggioli, Kamran Safi, Christian C. Voigt & Martin Wikelski (2009). Experimental evidence for group hunting via eavesdropping in echolocating bats. Proceedings of the Royal Society: Biological Sciences 276: 2721-2728.